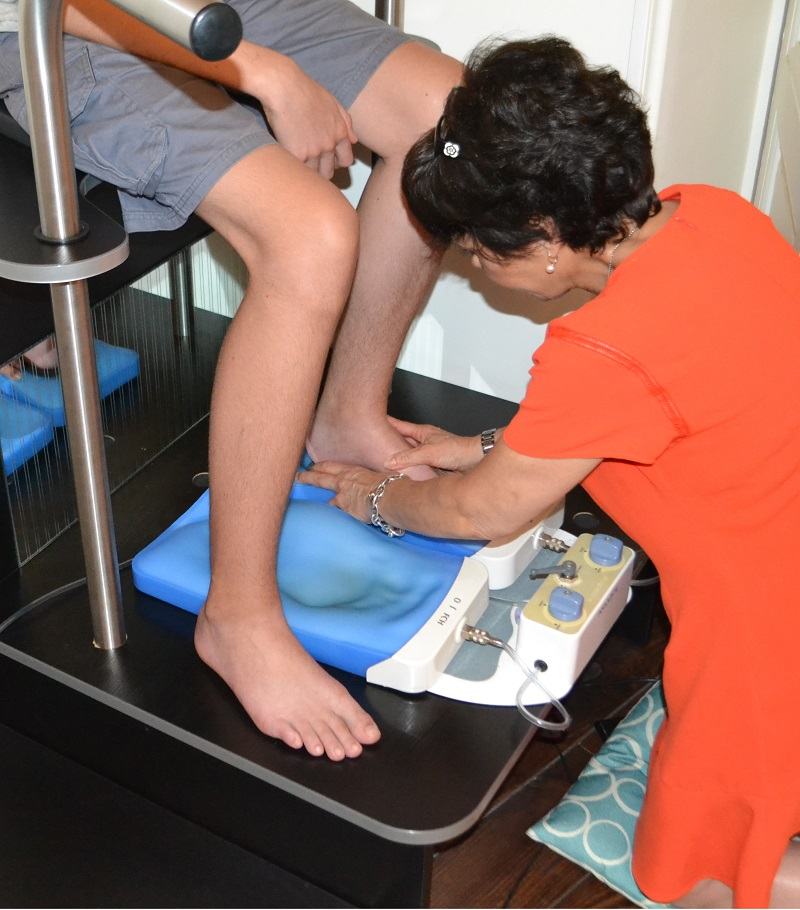 Insoles:
In thermoforming, impressions are taken on impression pads and under vacuum, giving an imprint in which the bases made of hot formed and molded resins will be placed.
Heat sealing makes it possible to produce very thin soles and therefore adaptability in very small footwear volumes.
Insoles made using these techniques can be created on site at the time of your appointment, which allows you to leave with your custom-made orthotics, without having to return a second time.
New technique: 3D insoles are thinner and very lightweight. However, it takes a maximum of one week to complete them.
The choice of manufacturing technique will depend on each patient's specific case.